Venue and Accommodation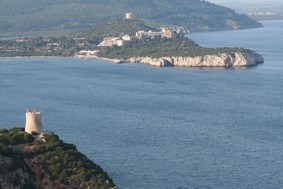 The QUEST workshop 2010 will be held at the Hotel Capo Caccia. On top of a small promontory, surrounded by the crystalline Sardinia sea - inside a natural marine park and a protect oasis - the Resort Capo Caccia rules the imposing rock of Capo Caccia. From the terrace of the resort the look runs towards the high rocks of Punta Giglio, till the mythological Falesie dei Grifoni.
Room arrangements break down as follow:
Single Room: 130 EUR/140 EUR/155 EUR per night according to room type

Double Room: 80 EUR/85EUR/95EUR per night according to room type
Triple Room: ca. 75 EUR per person per night
Four Bed Room: ca. 70 EUR per person per night

All prices include FULL-BOARD.
Hotel arrangements will take place - via online pre-registration form - ONLY through the QUEST coordination office. Because of the limitation of single rooms we STRONGLY encourage the use of double/triple rooms. Therefore indicate please on the online registration form your choice of room arrangement and with whom you would like to share. Deadline for hotel booking is May 24th, 2010. After this deadline we can NOT guarantee hotel accommodation.
Please note, hotel booking can only be guaranteed upon receipt of the pre-registration fee of 100 EUR. All changes and cancellations MUST be made in writing by no later than May 27th.
For more information about the town of Alghero, please click here.
Document Actions