Venue and Accommodation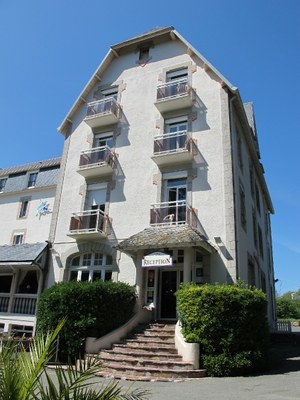 The QUEST workshop 2013 will be held at the Hotel Kermoor in Benodet, a historical reference in one of the finest resorts in Finistère.
Room arrangements break down as follow:
Single Room: ca. 137 EUR per night
Double Room: ca. 117 EUR per night
Three Beds Room: ca. 98 EUR per night
All prices include FULL-BOARD (accommodation, breakfast, lunch, dinner).
Hotel arrangements will take place - via online pre-registration form - ONLY through the QUEST coordination office. Because of the limitation of single rooms we STRONGLY encourage the use of double rooms. Therefore indicate please on the online registration form your choice of room arrangement and with whom you would like to share.
Online registration will be opened soon.
For more information about the town of Benodet, please click here.
Document Actions