3rd QUEST Workshop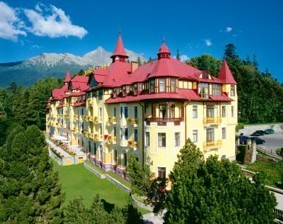 The third QUEST Workshop will be held from Sunday May 20 (arrival and ice-breaker)  to Saturday May 26 (departure after breakfast), 2012  at the Grandhotel Praha in Tatranska Lomnica, located in the spectacular Vysoke Tatry Mountains (Slovakia).
This workshop will again focus on all aspects of  seismic inverse problems for structure and source. The scientific programme will be complemented by soft skill training for young researchers.
The workshop is open to all, though the number of participants will be limited to 100. Participants registering for the whole week will have priority.
Document Actions